Does this scone infuriate you? Featured
All the links for our show for Tuesday, 13 March 2018!
Be part of NZ's Biggest baby shower for our mystery charity! More details here
Random things we talked about:
A Mother's Day cream tea advert has sparked fury for depicting a scone with the jam dolloped on the cream - you agree?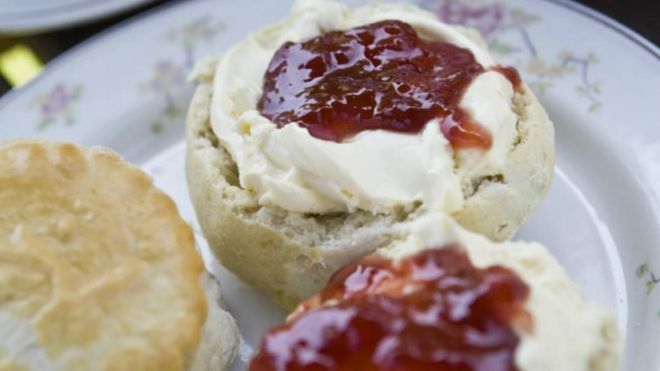 IHOP announces breakfast-themed PancakeWear clothing line
The Twitterfeed:
At the cross, where love ran red, our sin and shame were made powerless. Today's devotion is all about the Cross—click here to read: https://t.co/CFsIsUMqxy pic.twitter.com/MwGosDRQej

— Chris Tomlin (@christomlin) March 12, 2018
If you're not happy with the things you say, then you may need to spend some time examining what's in your heart. Ask the Holy Spirit for help with this, because He knows you even better than you know yourself. #JoyceQuote #truth

— Joyce Meyer (@JoyceMeyer) March 12, 2018
Your Rhema Verse of the Day:
Come and see what our God has done, what awesome miracles he performs for people!
Psalm 66:5
Do you need to go to church to be a Christian? Well, no... but I know a lot of people who try being a lone ranger Christian, and they'll tell you that there's nothing that helps you grow as a follower of Jesus like being in a faith community.
You know this verse reminds me of a story from hundreds of years after this Psalm was written, Jesus invited people, ordinary people to follow him. And when he did, he didn't say 'come and believe' or 'come and do what I tell you to', he said, Come and see.
Get your FREE copy of The Super Cool Story of Jesus book and share the Easter story with your kids - click here to order.
back to top